Tuesday 14th June 2022
Discover
Autarky
- one of the UK's leading brands for active, working dogs. Autarky means 'self-sufficient' and aims to offer dogs a diet that they would naturally choose if left to their own devices. A homegrown brand from Northamptonshire, the range was formulated by one of the UK's leading canine nutritionists.
All Autarky products contain no artificial flavours, colours or preservatives. Each product is packed with high quality protein and a unique combination of botanicals and natural anti-oxidants, providing support for immune function, digestive function and skin and coat health.
Best of all, these feeds deliver high quality nutrition at an attractive price point for your customers.
Read below to find out more about the products in the Autarky range.
Adult Grain Free (dry food)
Autarky Grain Free offers a naturally balanced grain-free diet, ideal for highly active adult dogs that have an intolerance to the proteins within grains. The slow release carbohydrates in potato maintain energy levels, while added joint support helps to keep dogs active.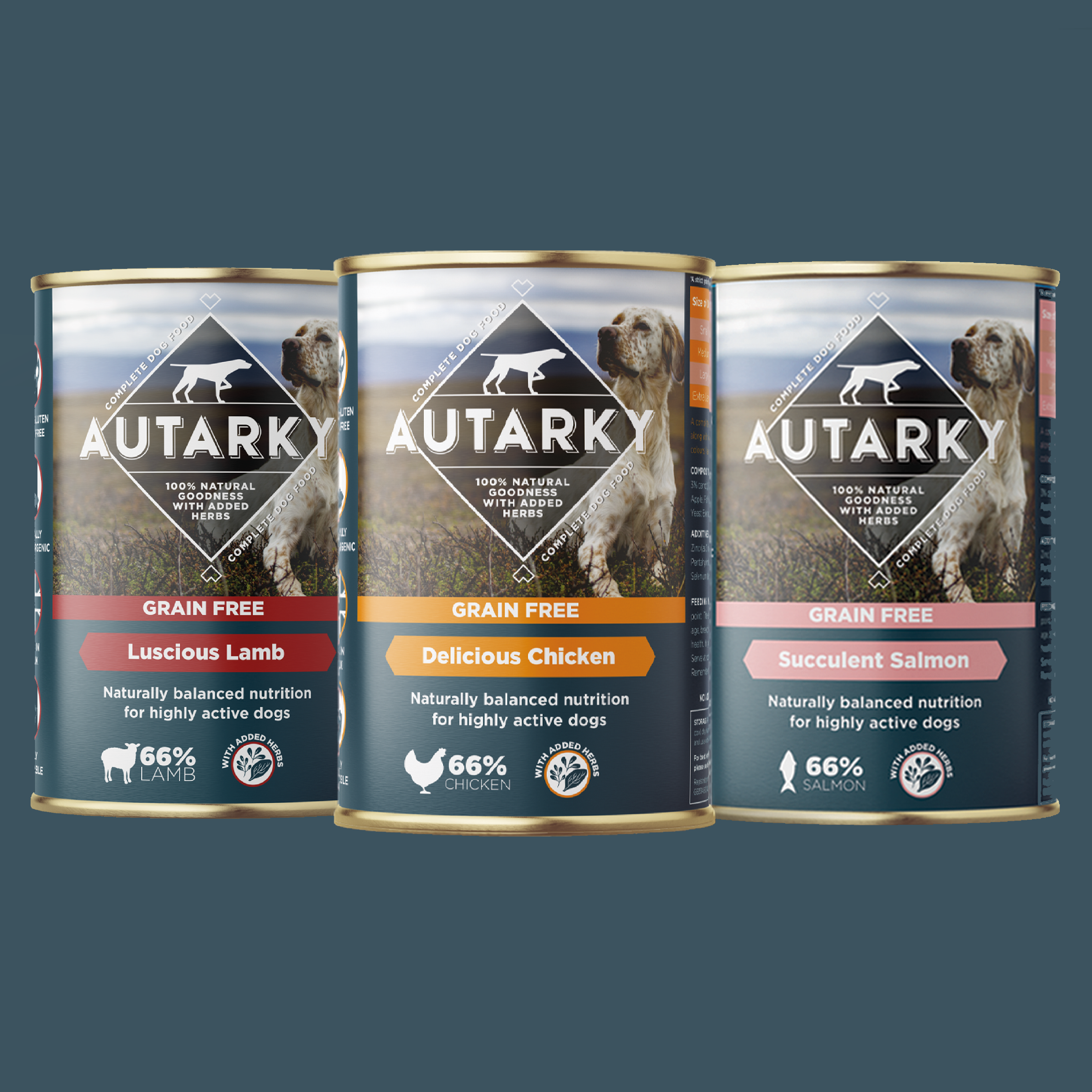 Packed with 66% meat and 100% natural goodness, Autarky Grain Free tins are perfect for working dogs who prefer a wet diet. Available with freshly prepared chicken, lamb or salmon, all varieties include carrots to support eye health (vitamin A), broccoli to support bone health (vitamin K) and glucosamin and chondroitin for joint support.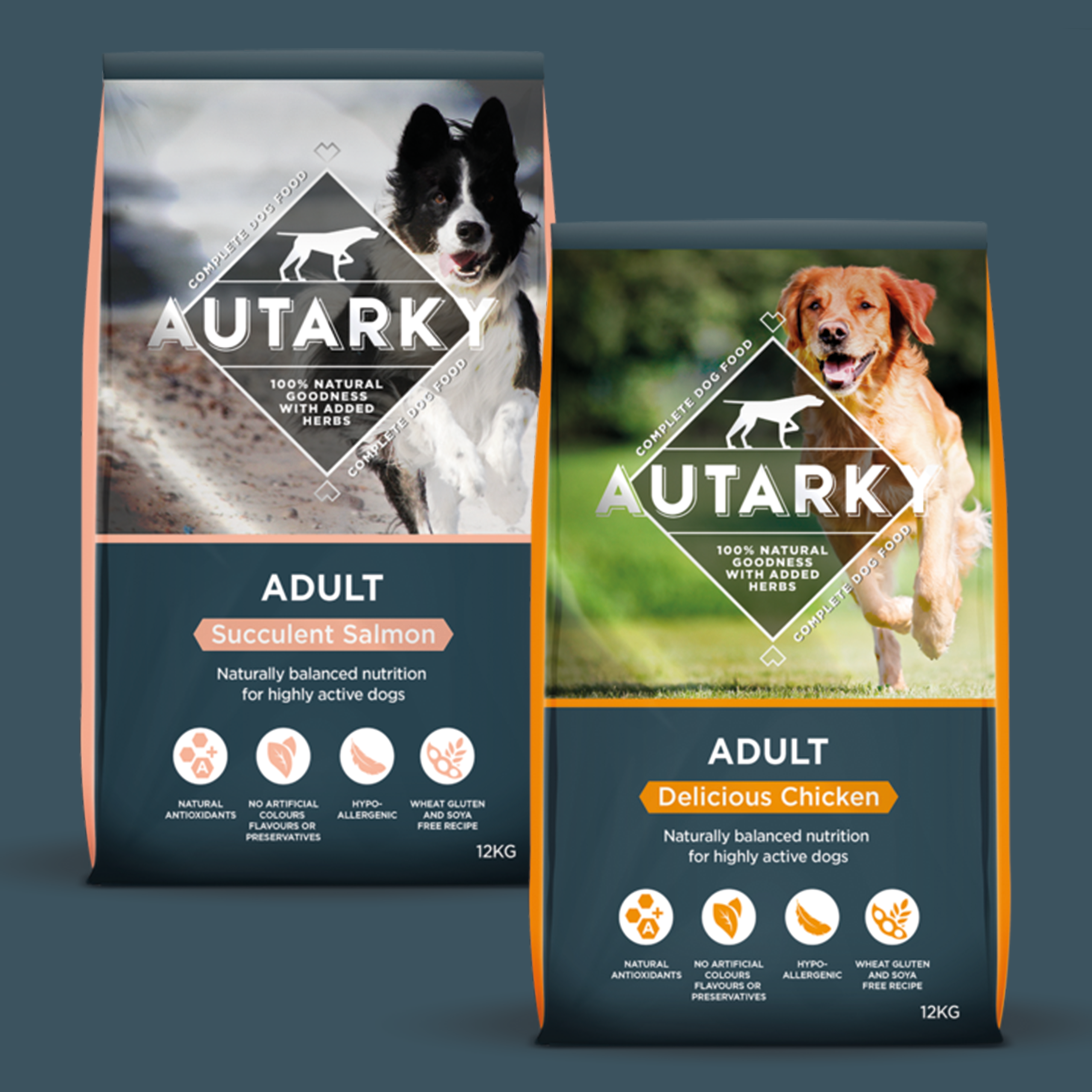 Autarky Adult Food offers adult dogs a naturally balanced option for fussy-eaters within a highly palatable chicken or salmon and rice diet that is free from wheat-gluten and soya. The diet has been formulated with the correct balance of minerals, energy, protein and trace nutrients to support and maintain highly active working dogs. The hypoallergenic recipe includes taurine for immunity and heart health, carnitine to support fat utilization, and yucca schidigera for additional digestive support and less pungent-smelling stool.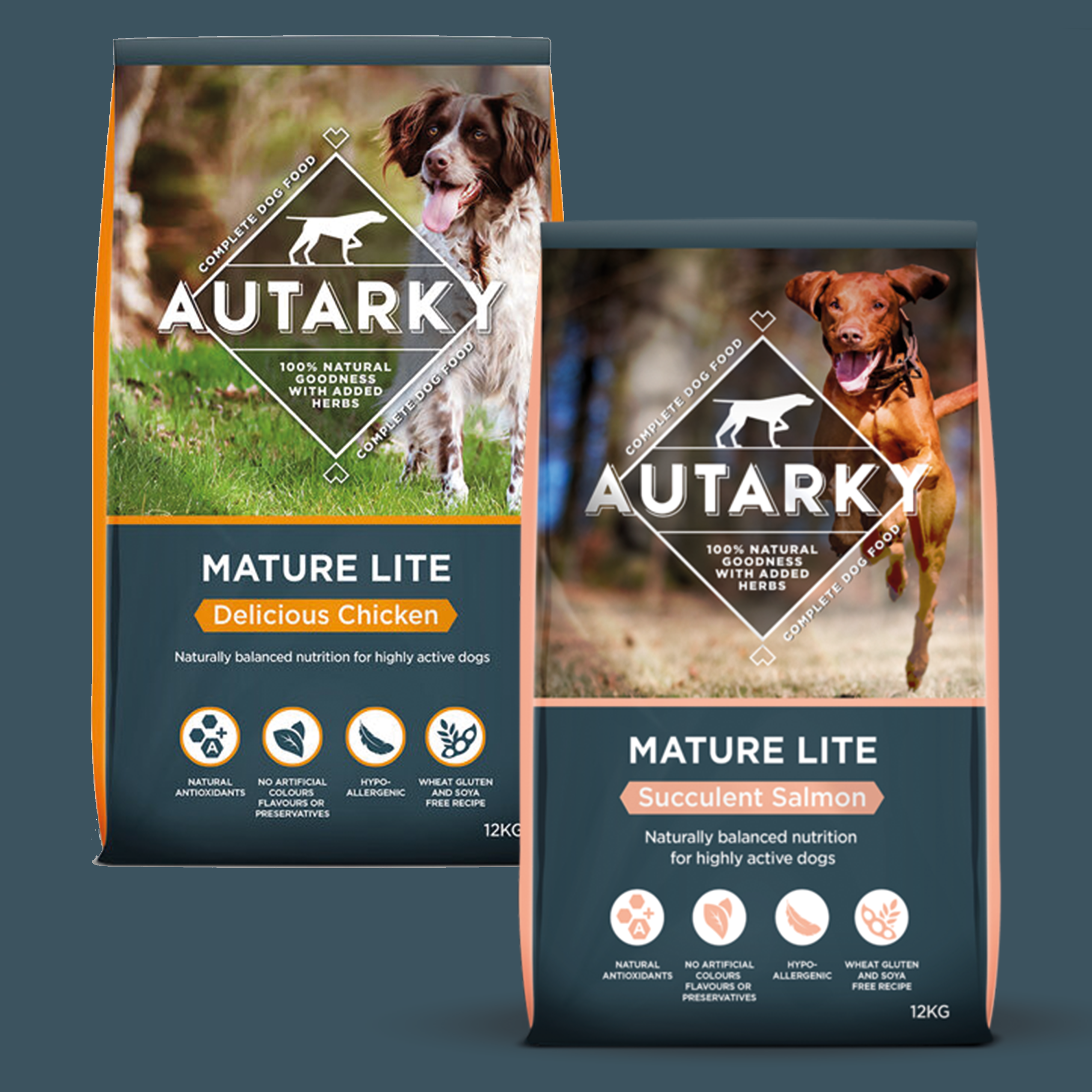 Available in either chicken or salmon flavour, offers a low calorie option for older dogs who are less active or overweight. The unique recipe has added glucosamine to support joints, as well as pre-biotics and added fibre to benefit digestion. Taurine helps support a healthy heart, while carnitine helps to prevent weight gain. B-vitamins, chelated zinc and essential fatty acids are included for extra skin and coat support.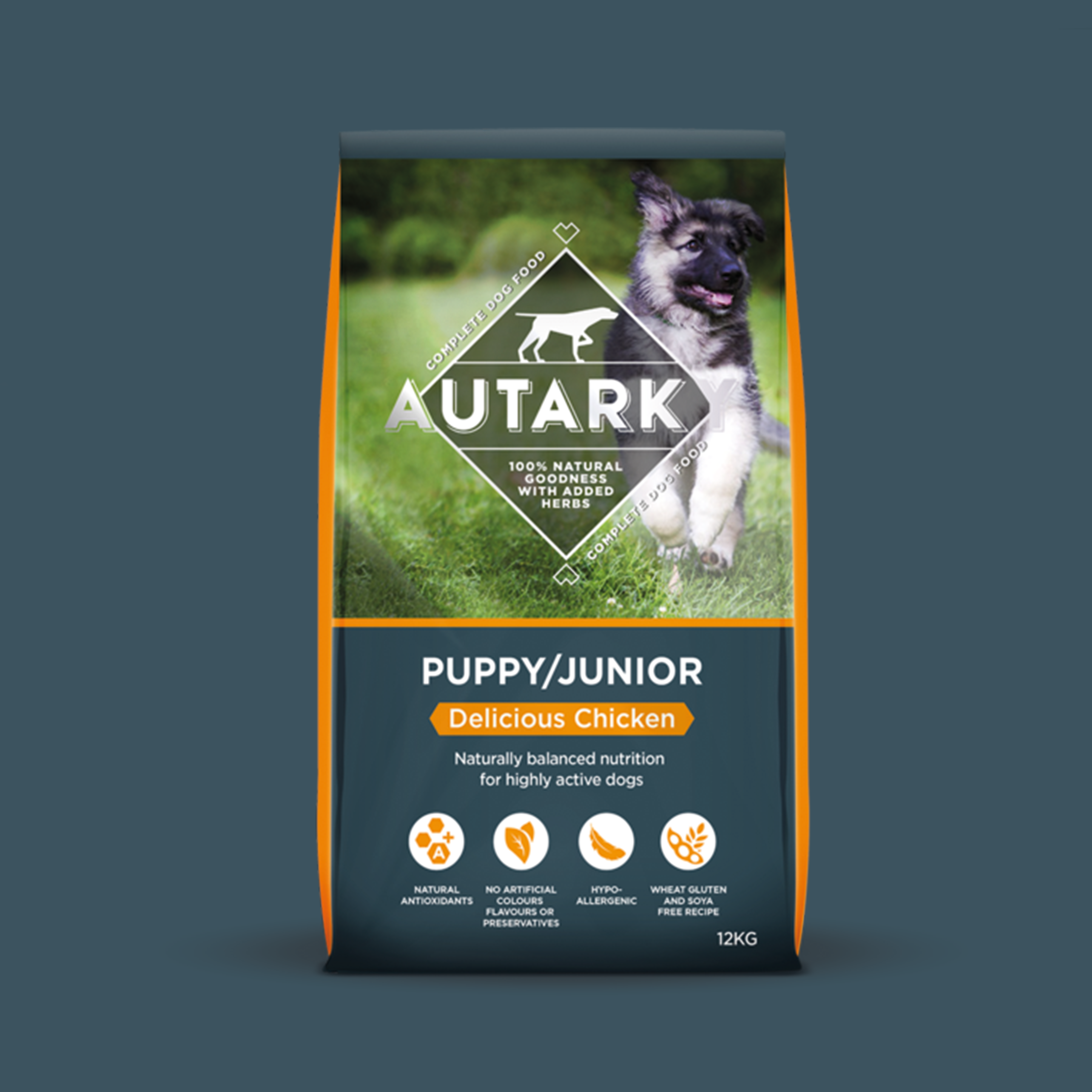 Made with a minimum of 34% chicken, Puppy / Junior Delicious Chicken offers balanced energy levels to encourage steady growth. The smaller kibble size is perfect for tiny mouths. The hypoallergenic recipe includes taurine for its benefits to cognitive development, together with a combination of seaweed, essential fatty acids, chelated zinc and natural anti-oxidants to promote healthy, shiny coats.
*All information is correct at the time of publication.